Sign Up For New Interviews
No Spam Guarantee
In part 3 of the women's fitness entrepreneurs series, I have the sales and closing specialist Samantha T. Samantha has a really inspiring story of how she has overcome some pretty hefty challenges to build up a business that is dominating right now.
She shares some pretty cool tips and tricks in the interview below…
Audio/MP3 Download
Audio clip: Adobe Flash Player (version 9 or above) is required to play this audio clip. Download the latest version here. You also need to have JavaScript enabled in your browser.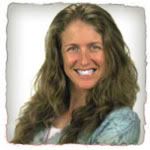 In this interview, Samantha dives way into her business, and was cool enough to open up and share her biggest secrets.
She even revealed some major business and personal struggles. It's a very inspiring story to hear and how she overcame those hardships to now being a superstar in the industry.
One of things that I think is very different about how she runs her business is that she is the only person I've interviewed so far where word of mouth hasn't played a big part in building her business.
In fact, she uses another strategy that most of the gurus say to stay away from.  And it works like crazy.  She shares what this is in the interview.
Then finally, she is a sales and closing bad ass. She literally can close almost every prospect that walks in her door. And she gets just about every one one of them on 12 month contracts.
To catch a glimpse of how she does that, here is a simple process that she uses to screen her prospects…
" I send them an email with questions they need to answer before they come into the appointment. So I don't ever just let them show up. I send them an email with some questions they need to answer before they come into the appointment.

I ask them to bring a picture of themselves with what their goal weight is, because I want to see what they look like before. Everybody has got that picture, well, most people.

I ask them to bring their bathing suit because I have the clients start measuring themselves, because that is really awesome. I like it better than measuring them.

But I take their before picture. Nobody likes that part, but I do it anyway. And this is important because you never know who your superstar is. You better take before pictures of every single client!

Most training studios do not have before and after pictures.

So if you go to 5 different trainers websites and one website has twenty, or three really good ones, they are going to call them.

Because a lot of the trainers website just say, hey I'm the greatest in the world come check me out. They don't have pictures to prove what they've done for people.

I ask them to go look at that, I also send them a quick video introducing myself. Tell them what to bring, make sure they are prepared, and I always talk to them on the phone.

Because I've been in sales so long I do make sure they're the decision maker that they can make a decision on a program that they like when they come in.

I think that's very important."
Interview Highlights
How Samantha started in the industry.
How she got into in-home training.
How she found her first in-home training clients.
What her experience was like working in a big box gym.
Why it was her focus on people and not money that literally changed her business.
Where she was getting most of her clients from.
Why believing in your own value is so important.
What her sales closing rate was early on.
What her market was like.
Why Samantha gave things up and started over.
Why she wanted her own facility.
What her demographic is like.
How you can negotiate a good rent and deal.
What a ramp up lease is.
What type of marketing works best for her.
Why restaurant reviews are so important for Samantha.
Why newspapers have been huge for her business.
Why coaching has been the biggest help for her.
How she found her coach.
Why being divided in what you do will hurt you.
What type of trouble she got herself into with credit cards.
How much credit card debt she actually had.
How many sales she recently closed.
What her monthly expenses are for the business.
How she found her employees.
How many prospects she closed in a row when she dialed in her sales process.
What having a business coach is really about.
What her sales and closing process is like.
Why finding out what motivates and drives people is the key to closing sales.
What the biggest objection is when closing clients.
How to overcome objections.
Why she switched over to a female only facility.
How long her contracts are for her clients.
How her payment structure is set up for clients
Why she doesn't focus on referrals to build her business.
What is working best for her to bring in clients.
How she is adding the wow factor to help her clients.
What changes Samantha has seen for women in the industry.
What turns her off about the industry for women.
Why she feels women have an advantage being a business owner in the industry.
What needs to change for women to gain more recognition.
What her biggest failure has been.
To find out more info about Samantha, and see how well she uses testimonials check out www.purehealthstudios.com
And also look at her new site. www.sugaraddictionspecialist.com
To see the other interviews in the women's fitness entrepreneur series click the links below.
Part 1 – Fitness Entrepreneur Nicki Anderson
Part 2 – Fitness Entrepreneur Georgette Pann

Do You Have The 17 Habits For Success?

Enter Your Info To Get The Free Video And See If You Have Them
| | |
| --- | --- |
| | We hate spam just as much as you |