Sign Up For New Interviews
No Spam Guarantee
In the fitness industry there are so many women out there doing incredible things. Most of them not only have changed lives, but they've built amazing businesses for themselves.


What's awesome is they have done this in a male dominated industry.
But things are slowly changing. Every year, more and more women are proving that they can kick ass, build one hell of a fitness business, and push the industry in a new direction.
Since the industry is mostly made up of men, many of the great women don't get the recognition that they deserve.


And I believe that in an industry where 70% of personal training clients are female, women fitness entrepreneurs have the advantage… BIG TIME!
Women are able to connect better with their clients, they understand the feelings and emotions betters than us fellas, and can relate much easier with other women.
Think about it, how many guys out there can understand what a woman goes through after having kids? The emotional and physical change can be dramatic. And for us guys out there, trying to know how to find the best solution isn't always easy.
So I want to take some time and give recognition to the women in the industry.  And to do that, I put together the…

In this series coming all the interviews will be of amazing female fitness pros who are not only crushing it with their biz, but have done great things for the industry.

It is my hope to give recognition and credit where it is due.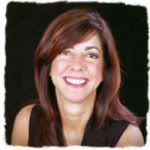 And to start off the series, I was fortunate enough to get one of the best, who has years of experience and a great business.
That is Nicki Anderson. Who is one of the Top 100 Fitness Entrepreneurs.  Nicki's business is booming, and she is the go to person in her market.
She has some amazing info to share in this interview, and a great story. So check out what she reveals in part 1 of The Female Fitness Entrepreneur Series!
Audio/MP3 Download
Audio clip: Adobe Flash Player (version 9 or above) is required to play this audio clip. Download the latest version here. You also need to have JavaScript enabled in your browser.
Nicki Anderson Interview Highlights
How Nicki started in the fitness industry.
When she started.
What they called trainers when they first started.
Why she was fired from her training job.
What she did after she was fired, and how it led into having her own personal training business.
How she used free clients for a year to get her business started.
What Nicki did after her year with the free clients.
How to establish yourself as a professional.
How Nicki brought in her first clients.
How to find speaking engagements.
What her speaking engagements consisted of.
What type of advertising works for her.
How you can get into writing for newspapers and publications.
How to realize what your value is.
Whether being a woman has effected her training and business.
Why training in a health club is one of the best ways to learn about training and business.
Why Nicki gave up in-home personal training.
How she found her first location.
How she found money for her studio.
How she ended up with television commercials for a really cheap price.
How fast her business grew in only a few years.
How you can plan for a grand opening.
What her demographic is like.
Why training people with money isn't exactly what you would expect.
How important customer service is.
How Nicki recovered after losing 50% of her clients.
What her Real Life Weight Loss program was and why it ended up not working out.
Why advertising for weight loss helped the personal training business.
How she uses her orientation and a 6 week weight loss program to turn prospects into clients.
Why semi-private training and boot camps don't really work for her business.
What social networking techniques are working for her.
What challenges she faced being a woman in the industry.
When she actually started to see more female trainers in the industry.
What she wants to see different for women in the fitness industry.
Whether or not being a female trainer and business owner is an advantage.
What women need to do to gain more recognition in the industry.
What Nicki's biggest mistakes have been.
What are Nicki's keys to success.
Nicki runs her business called Reality Fitness, and can be found at www.realityfitness.com.
Also, she has a blog at www.nickianderson.com

Do You Have The 17 Habits For Success?

Enter Your Info To Get The Free Video And See If You Have Them
| | |
| --- | --- |
| | We hate spam just as much as you |