Sign Up For New Interviews
No Spam Guarantee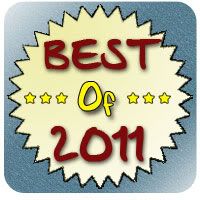 Fitness Business Interviews started one year ago. And I've gotta say 2011 has been one hell of a year. I don't know about you, but this year went by faster than any other year. It seriously flew by, and I'm still trying to figure out where it went.
But that's just a reminder that once time is gone, we never get it back.
In looking back at 2011, I've been fortunate enough to get some great interviews of top fitness entrepreneurs, and have had a ton of fun doing this too.
One of the questions I get all of the time is of all the interviews on the site, which one is my favorite?
That's a tough one to answer. It's kind of like asking which one of your kids is your favorite?
Haha, I know that may be a strange way to look at it, but each interview was really important and I approached each one like it was the last one I'd ever do. So I put my heart and soul into them, and tried to jam them full of as much great content as I could for you.
So instead of naming which one was my favorite, I'm listing my top 5 interviews and top 3 posts from 2011. So here ya go…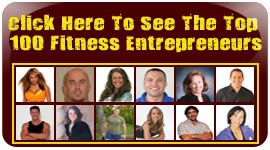 This Post was the post that drew a lot of attention to FBI early on. It was a monster undertaking putting this together, but it was well worth it in the end.

107 Ways To Build An EPIC Fitness Business & Life
This was one of the most inspirational posts of the past year on Fitness Business Interviews. It was a mix of business building tips, life advice, and just plain ole' funny tips. Out of every post I've written, this was the most fun. I will be doing way more posts like this in 2012.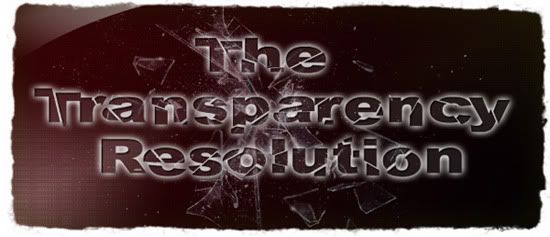 The Fitness Industry Transparency Resolution
This post was one of the most controversial ones on the site. I spent years looking into businesses and transparency, and I started to notice a huge shift in our society towards being more transparent. Businesses are focusing on it more, people are focusing on it more, So I put all the results of my research in this post. I'm a big believer that if you follow this your business can only go up.

I couldn't go without talking about how awesome it was to partner up with fitness industry icon Greg Justice and run a huge online event.
That event was the 2011 Fitness Industry Rising Stars.
That was one crazy event, that was really successful despite all of the technical issues. This event is something that both Greg and I are REALLY proud of.
It was an event that we chose to do because we wanted to do something positive for the industry. We also wanted to give recognition to the up and comers and people who will be shaping our industry in the future.
That event reminded us of how cool and fun this industry really is, and Greg and I look forward to doing it again this year.

I've got to say, I've love top list posts, but I also HATE them. They are a pain because it's always hard to choose what is the best. Honestly, there are so many other interviews that could be listed on this top 5 list. Hell all of them could be. But these were the ones that stood out in my mind as I'm writing this.
But just in case you wanted to see all the interviews I did for 2011 I posted the links to them below…
Whoa, 55 in the past year (If I counted correctly). That's a lot. The crazy thing is, I did way more than that. But those interviews were for other people, projects, and experimental things I was working on. So It's right around 100 interview that I did.
So for the first year here at FBI, I've gotta say It was an amazing ride. I couldn't have done it without your support.
So I just want to THANK YOU for taking the time to follow everything going on here at FBI. I couldn't have done it without you.
Just so you know, I've already got some killer interviews lined up for you, and other cool things you've never seen before that are coming for 2012.
So keep an eye out.

Do You Have The 17 Habits For Success?

Enter Your Info To Get The Free Video And See If You Have Them
| | |
| --- | --- |
| | We hate spam just as much as you |