Sign Up For New Interviews
No Spam Guarantee
Hey,
I've got something pretty cool for you below. After years of getting my head kicked in, and struggling with networking to try and build my fitness business, I finally started to understand how the whole game worked.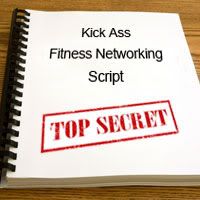 During that head bashing time I learned a few things. Some of them being the psychology of speech, emotion, and conversation.
Once I understood that, I ended up with a few routines or scripts that I could follow that would work when it came to networking, finding prospects, and closing sales.
And one of them worked really well. So I wanted to share it with you.
Actually, I want you to steal it from me and use it.
That's because once you understand how it works, it's gonna be able to help you.
Basically the script I posted below is super simple. I call it the "survey method." Yeah I know, real original name for that one huh? I should have come up with some really killer name for it.
But it's so effective and simple that it really doesn't matter what the name is.
It's something that I've used now for a few years, and I'v tweaked it so that it can work almost every time.
This version of the script was designed to work for two things.
1) Networking For Your Fitness Business – basically it's a real easy way to break the ice, and get people interested in what you do.
2) Find Qualified Leads – I would use the one below (with some changes) when I was in public and talking with people. It helped me find qualified prospects that I could turn into clients.
When used the right way, people will say YES and want to know more about who you are and what you do.
Here's a quick example…
Just last week I attended a local business "mixer." I have a consulting client that is part of the local Rotary Club and he told me about the mixer, and asked if I would go. I said yes.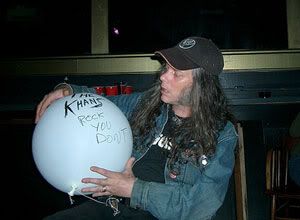 Now if you've ever gone to one of these things before and it's your first time, it can be a bit overwhelming.
It's like when you go to a bar and not know anyone, and then feel pressure to always be talking or look cool. If your not talking with someone you feel like a tool.——->>>>
And when you are at an event like this, you're surrounded by people who have been in business for quite a while. They have have very close social circles, and are usually friends.
Somehow you need to work your way in with these people. Because it makes no sense for you to just show up, eat, drink, and then leave. That would be a huge waste of time.
So in this situation I used the "survey method" script to meet just about everyone there, and come away with some really POWERFUL contacts.
So here's the script, and a video that breaks things down as to why this really works. Make sure to check out the video to get the best use of the script


Fitness Networking Survey Script
Hey,
How's it going?
– Wait for their response
My name is (insert your name) and I am new here. And I was just wondering if you could help me with something?
– Wait for the response
I am a local fitness expert and I'm doing a small survey, and I am looking for for a few opinions about something I've been thinking about.
Basically I 'm just curious to know if you think…(insert a topic related to sports/fitness that can tie back their business)
The reason I am asking is because I've noticed that there might be a need for this, but I'm curious to know what you thought about it?
– Wait for there response
Hmmm, interesting. I see what you're saying.
I'm curious to know why you feel that way?
– wait for response
OK, I see. You know, that's actually really helpful, and I appreciate your feedback.
Anything I can do for you?
– Let them respond and get into a general conversation about what they do, what you do, just like you normally would. Then as the conversations is about to end, throw this at them…
Hey, it was great meeting you. I really appreciate your help with my little survey. I was wondering if you have a business card?
– Wait for response, and get their business card or contact info. If you have one, give it to them.
Cool, thanks. And since you've been really helpful I'm going to email you a little gift. I think you'll like it.
– Wait for their response.
Ok thanks again (insert their name) I'll be talking to you soon.

– End Script –
This works EVERY TIME I use it. Especially in groups.
It's an easy way to break the ice with anyone. You can use it on individuals, groups, even pissed off people, or people in a hurry and it works.
And by getting their contact info, you can send them a free trial pass, a free e-book, coupon, or whatever you can think of.
And the best part is, it even works when you have nothing to offer them. You could literally not use the closing part of this script and it will still work.
Especially if you're just trying to break the ice.
But it is important to understand why this script works. Because if you don't, there is a good chance of making a fool of yourself when trying to use it.
So make sure you watch this so you can get the best use out of this script.
Oh, and one more thing…
This is pretty powerful stuff. Please use this responsibly, and DO NOT use it to do anything manipulative or shady. Because that's just not cool.
Let me know what you think about the script below.

Do You Have The 17 Habits For Success?

Enter Your Info To Get The Free Video And See If You Have Them
| | |
| --- | --- |
| | We hate spam just as much as you |