Sign Up For New Interviews
No Spam Guarantee
Holly Rigsby is here to round out the Female Fitness Entreprneur series. I've had the opportunity to speak with Holly multiple times, and every time I do, I always find myself really motivated after speaking with her. Seeing how she is able to manage not only her business, time, and family, and make it look easy, is amazing. In this interview she reveals how she does it all, and how she ended up with a great following of moms.
Audio/MP3 Download
Audio clip: Adobe Flash Player (version 9 or above) is required to play this audio clip. Download the latest version here. You also need to have JavaScript enabled in your browser.
Download MP3 – Right click to save as or control click for Mac.
Not only is Holly great at helping post pregnancy moms get their body and lives back, but she is also really good at creating a following that is engaged, and loves her.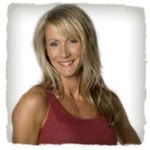 I've seen her speak before about exactly how to create a tribe of fans that love and rave about everything you do. And if you have any type of fitness business then you know how important this is.
When she speaks about this, it is something I listen too quite a bit. That's because what she says… works!
And it was really cool of her to share some of her tips on exactly what she does to build a following of raving fans.
The other thing she is a pro at (besides helping moms and building a tribe) is managing time.
This is one of the toughest issues fitness entrepreneurs have. Actually most people have this issue. It's just that entrepreneurs seem to have so much more on their plates that a lot of things never get done.
And as Holly's husband Pat Rigsby and fitness pro Dax Moy Say…
"You Get Paid For Done!"
So it's super important that us fitness entrepreneurs manage our time well.
And in this interview with Holly, she actually shows how she manages her time with everything going on.
Fitness Entrepreneur Holly Rigsby Interview Highlights
How Holly got started.
How she met her husband Pat Rigsby.
How she ended up as a fitness entrepreneur working with moms.
How she went through the process of selecting a fitness niche.
How long it took her to reach the level she's at today.
Why she got her personal training certification.
How long she worked at a gym.
How her flagship program Fit Yummy Mummy came about.
What her previous profession was.
What a typical day is like for her.
How Holly manages her time and gets her priorities done.
How her accountability system works.
When Holly realized that she needed help with getting everything done.
How she gets back into the "groove" after having so many distractions.
How Holly was able to create an amazing following and "tribe."
How Holly gets her fans to rave about her and her programs.
How you can build trust and bigger following.
Why Holly isn't afraid to share he "ugly stuff"
How did she create the "Fit Yummy Mummy" name.
What the Fit Yummy Mummy program is.
How Holly determines what products need to be created.
How the product creation process works for her.
What type of marketing she uses for her fitness info products.
How pricing was determined for her latest product.
What her first fitness summit was like and how well it did.
What she did to get people to come to her seminar.
What it is like to organize a fitness seminar.
What challenges she has had to face as a woman and a mother.
Whether women have an advantage over men in the fitness industry.
What Holly would like to see more of for female fitness pros.
What needs to change in the industry for women to gain more recognition.
What her biggest mistakes have been.
Oh, and I want to leave you with one more thing. Check out this video that Holly has of her son Tyler that talks about failure. This is really good, and something that is really motivating. Enjoy…
If you want to model a solid online fitness business, then Holly's is a great one to do that with.
So take a look at her programs at www.FitYummyMummy.com and www.ClubFYM.com (no affiliate links)
Look around and see how everything is structured.
And if you want to know more about what Holly is up to then check out her blog at www.getfitandyummy.com
To see the other interviews in the women's fitness entrepreneur series click the links below.
Part 1 – Fitness Entrepreneur Nicki Anderson
Part 2 – Fitness Entrepreneur Georgette Pann
Part 3 – Fitness Entrepreneur Samantha Taylor
Part 4 – Fitness Entrepreneur Rachel Cosgrove

Do You Have The 17 Habits For Success?

Enter Your Info To Get The Free Video And See If You Have Them
| | |
| --- | --- |
| | We hate spam just as much as you |