Sign Up For New Interviews
No Spam Guarantee
Enter Your Email In The Screen Below To Watch This Interview With JSE And Kelli Calabrese on Fitness Fortunes

Click Here For More Information About Fitness Fortunes Live – Event Is Now Closed!
[Affiliate Link Above]
Ok, so in my search for cool things to help you build your fitness business, I wanted to just give you a heads up on a super cool event that is coming up. If you haven't heard yet, Johns Spencer Ellis, and Kelli Calabrese have put together Fitness Fortunes Live.
It's an event designed to help you build your business and really create the life that you want while doing what you love.
Since it's important to me to let you know of things that can help you, I wanted to make sure you knew about this event.
So somehow I was able to get Kelli and John to come on and do a group interview (which was really cool), and tell me what the event is all about.
Oh, and just so you know. Not only is this one cool event where it's going to help you build your business, but if you sign up through the link below, you'll be able to actually help an organization that is close to my heart.
That is the Crohn's And Colitis Foundation Of America.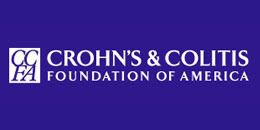 So what I've done, is set up an affiliate link below the video. And if you register through that link, I will take 50% of whatever money comes in and donate it to the Crohn's And Colitis Foundation Of America.
This way, not only will you be able to attend a life changing event that will help you build an amazing business, but you will be changing lives at the same time.
Here are a few highlights from the video interview above.
What Fitness Fortunes Live Is All About.
What makes this event different from others.
Why the fitness industry has one of the highest turnover rates, and why people leave.
Who is going to be at this event, and how they are going to help you.
Why speaking is one of the best techniques to build your business.
What are some of the biggest mistakes business owners make, and how Fitness Fortunes Live will help you avoid those mistakes.
How to handle the media and what's the best ways to use it to grow your business.
Why most trainers and business owners handle the business side of nutrition wrong.
Why this event will help you manage your time.
Why video is so important to trainers and fitness businesses.
Why info products are so important to you and your business.

Why mindset is so important.

Who you will be able to network with.
Who is on the panel and how they are going to help you.
As I mentioned in the intro of the interview, this is going to be a cool event. It's a bit different from others, in that it has pretty much every area covered that can help your business make more money.
And to top it off, there will be some of the top fitness pros in the industry attending. Just imagine spending a few minutes with some of these top pros, and how that will help you.
So to find out more information or sign up, just click the link below…
Click Here For More Information
[*50% Of All Affiliate Sales I Make Through This Link Above Will Be Donated To The Crohn's And Colitis Foundation Of America]
Do You Have The 17 Habits For Success?

Enter Your Info To Get The Free Video And See If You Have Them
| | |
| --- | --- |
| | We hate spam just as much as you |