Sign Up For New Interviews
No Spam Guarantee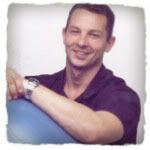 Fitness Guru Dax Moy is here with me today. And to be honest with you, I've been wanting to get Dax here on FBI for a looooong time. I finally had the chance to meet him in person and speak at an event with him, and that's when I knew it was time to nail down an interview. What I've learned from talking with him and hearing him speak, literally blows my mind every time. So I was pumped to finally get some time with him and talk about a very interesting topic… "Guruism."
I've never thought about gurus in the way he describes it. And I've come to understand that being a guru is a good thing. In this interview he goes really deep into the the topic of becoming a guru, and why everyone should focus on being one.
Take a look…

Fitness Guru Dax Moy Interview
Audio/ MP3 Download
Audio clip: Adobe Flash Player (version 9 or above) is required to play this audio clip. Download the latest version here. You also need to have JavaScript enabled in your browser.
Right click to download the MP3
What Dax Moy's Interview Is All About
Recently I got to see Dax speak. The funny thing is, as he is speaking I'm looking around the room and people were so into what he was talking about that you could hear a pin drop. It was one of the best presentations I've ever seen!
Normally when you go to fitness business events or seminars usually the topics are always about how doing certain things in your business will help you grow. Or, here's some cool fitness marketing techniques you can try. Things like that.
But Dax flipped that upside down. He decided to bring in a touch of personal development into this seminar.
He wasn't sure if people were going to like it or not, but he did it anyway, and ya know what?
Everyone loved it!
The actual title of his presentation was "Awaken The Guru Within."
I'm just gonna say, that he crushed it with this. He could have gone on for much longer, but he had to wrap it up so others could share there info.
And I wanted to know more about the guru topic, so that is why we did this interview.
Now, there are a lot of funny feelings towards gurus. In western society it's usually negative. Gurus sometimes are pictured as these hard to reach people, who take advantage of others and can be shady characters.
But in this interview, Dax changes things up as to why being a guru is a good thing.
It's a really new way to look at gurus and why everyone needs to be one.
It's refreshing, and something I now think about everyday.
The interview covers a lot of ground, and we even dive into the passion and purpose side of things. That's because if you are looking to awaken your guru, you NEED to know these things.
They are VERY important.
And in Dax's case they were even more important. That's because a while back he seemed to have lost his way and according to him, his focus was on the wrong things… like money!
Now there is nothing wrong with that, but in his case he became too money focused and it had a major impact on him. And not in a good way.
It limited him quite a bit and he didn't like who he became. So he decided to change. And now he's happier then ever.
I really believe this interview will add some really cool positive things for you. Plus it's different than any other one here at Fitness Business Interviews. It will definitely help you to "Awaken The Guru Within," build a better business, a better life, and if you're struggling a bit with happiness there are some great tips that will help clear things up for you.
So make sure you check this out.

Dax Moy Interview Highlights
Why he is been called the highest paid personal trainer in the world.
How much he charges for this.
What type of hesitations he gets from charging this rate.
What is included in this program he offers.
How Dax was able to get to the level he is at today.
How much he charges for training.
Why the money is not the most important aspect for him.
Why Dax is proud to call himself a guru.
Where the word guru comes from.
Who Dax considers gurus.
What the definition of a guru really is.
Why the term "guru" has a negative connotation in western society.
What the difference is between a leader and a guru.
Why leadership is related to having followers.
Why being a leader made Dax unhappy.
Why Dax wouldn't have done an interview like this years ago.
What happened to Dax when he was focusing on the money.
What are the 3 types of gurus.
What examples there are of each type of guru.
How to transfer from a leader to a guru.
Why focusing on becoming a guru helps your marketing.
Why stories of struggle are so important.
What the downsides are to being a guru.
What the importance of passion and purpose are when it comes to guruism.
Whether it's more important to be a purpose focused guru or a passion focused.
What the G-Spot is – and it's not what you think.
Why passion is so important when it comes to your purpose.
How to find your purpose through your passions.
Why you have to find your purpose, and it wont find you.
Why Dax believes that being unhappy is related to not having a purpose.
Whether or not core values and purpose are related.
Whether or not someone can be successful in life and business without a purpose.
What's the most challenging thing that Dax has had to deal with.
What tools and resources Dax is using.
What people Dax is following.
What the #1 key is to becoming a great marketer.
Why it's important to know who you REALLY are.
At the end of the interview Dax talks about a program he has called My Unstoppable Year. If you're interested in checking it out, click here. (Not an affiliate)
And if you just wanna check out what Dax is up to, visit www.daxmoy.ning.com Just a heads up, you'll need opt in to see this.

Do You Have The 17 Habits For Success?

Enter Your Info To Get The Free Video And See If You Have Them
| | |
| --- | --- |
| | We hate spam just as much as you |