Sign Up For New Interviews
No Spam Guarantee
Hey there,
It's interesting how things have worked out recently. After the Fitness Industry Rising Stars Event and apologizing for making some errors, there have been a bunch of things that have told me that now is a good time to share this resolution with you.
I've been working on this for years (since I left the financial industry), and actually I have had this post written for months now. I just never knew what the right time was to share this with you.
But I feel that now is the right time. So below is one of the biggest things you can follow to build an awesome business, and life.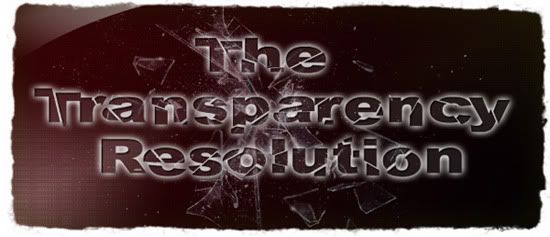 There are 6 Basic Principles/ Steps…
Before I get to these 6 principles, there is a reason why transparency is going to be the new key to business success.
And it's simple. The more transparent you are, the easier it is to make a difference in someone's life.
If you can do that, your going to have a better business.
At first I thought honesty was the key to making a difference.  But I realized that you could be honest and not transparent.
For example.. I could sell a product and say that a portion of sales will go to charity.  That's honest, but not really transparent.
If it was transparent, it would be more like this…
I am selling a product and 50% of sales will go to The Make A Wish Foundation.
See the difference?
In that example I mention exactly how much is going to a specific charity. The fact that I say how much, and where the funds are going, plants a subconscious seed in a persons mind that what I'm doing is really for the right reasons.
If I just left it as "I'm selling a product and donating some money to a charity," that leaves a lot of questions unanswered. And if there are any questions in a persons mind, they usually wont commit to doing anything. Even if it's for charity.
The other interesting thing about transparency and why it's the new key to business (and life) success, is that most businesses are the furthest thing from being transparent. And people (me included), are getting really friggin tired of that.
If a business screws up, has a crappy product/service, or runs a promotion that doesn't work, they usually try to bury the results and go into damage control mode.
Here's an example…
Remember when I mentioned above that I worked in the financial industry. Well not a lot of people know that I worked for the firm that pretty much threw the economy into a tailspin.

The day after that firm went under, that is when all the crazy stuff went down.
Now I'm not an economist, a banker, or wall street wiz, but I'll bet dollars to donuts that if banks and lenders were transparent about who they were lending loans to, and what they were doing with all that debt, thousand of businesses would still be going strong, and millions of people would still have jobs.
What's really interesting about the firm I worked for, is that the CEO and other big dogs "allegedly" knew what was going on. They were allegedly adjusting the books, and hiding crucial information, that if released earlier, could have saved the firm and thousands of jobs.
If they were just transparent about what they were doing, the firm would still be around today.
On the other hand, there are businesses that are now realizing transparency is the key to creating value, helping others, and being successful.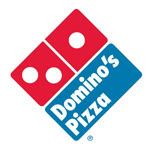 One of my favorite examples is Domino's Pizza.
I'll be honest. I couldn't stand Domino's because there pizza sucked.
But they finally realized their pizza was no good, and it was time to stop hiding that they were using crappy ingredients.
So instead of continuing to market a crappy product, they were transparent, totally admitted it sucked, and said they were going to fix it.
Not only did they admit it, they were completely transparent, and opened up about how customers were unhappy. It worked so well (and continues to work), that transparency became their new advertising and marketing model, and it changed their business big time.
Watch this to see how transparency saved their business…
So transparency is the key factor in…
Helping more people.
Creating more value.
Accessing more of what you want in life.
Building a bigger business.
And it will be the new way of doing GOOD business in the future.
Plus it's gonna be one of the big keys to success as the fitness industry matures.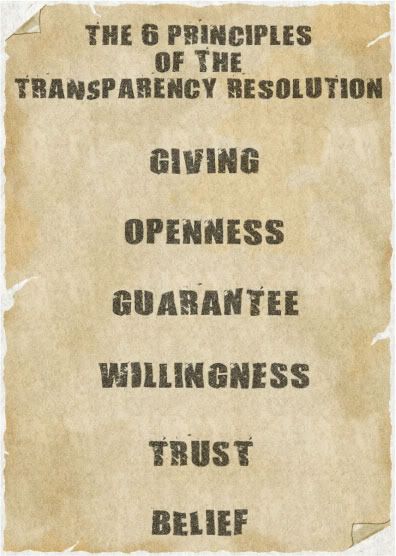 In the past few years I've researched and studied what transparency really is and why it's a huge key to success. Yeah, I know thats a weird thing to research, but I'm always looking for things that can give an edge in business, and push the fitness industry further.
And being such a nerd about it, I realized that transparency was actually a monster principle, and was way bigger than I thought. But after years I was finally able to break it down into these six basic principles.
One leading directly into the other…

This is a pretty simple one. Give more than you take.
The more you give and not ask for anything, the more transparent you become.
If your constantly giving to others, It proves to them that you are in it for their best interest and not yours.
When it comes to giving, there is a simple way that works best to show others what your intentions really are.
It's a spin off of the Losada Principle.
The Losada Principle basically says that you should have 5 positive comments for every negative one.
I thought about this principle and wondered if I could apply the same idea to giving, but with a different spin.
The difference is, try to give first by helping at least 5 people before asking for anything.
That doesn't mean you can't ask for something right off the bat.
And it doesn't mean you have to do 5 things for the same person before you ask for something.
It just means that you should try to help 5 people in some way before asking for anything.
What's crazy, is when I started doing this, a lot of cool things started happening. And they continue to happen.
Being open is the same as honesty. Not just honest about your business practices, but honest about why your in business, and honest about your intentions.
Openness is one of the scariest principles of this resolution.
That's because being open means sharing feelings, and sharing some private information. Anytime feelings or private info is shared there is the opportunity to offend, hurt, or upset people.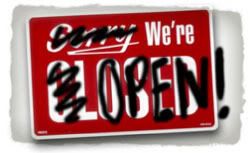 Also, it creates the chance that you can be hurt too. So this is the one principle that trips up a lot of people and businesses because it creates fear.
But the best part about this is, nine times out of ten if your afraid to do something because of the fear, then chances are it's the right thing to do.

This is a simple proof that you truly believe in what you are doing. If you stand behind who you are, your programs, and services for your clients, then your clients will stand behind you!

A guarantee is a core principle of the transparency resolution because it tells others that you are honest and trustworthy. A guarantee says that what you provide is valuable, actually solves problems, and promises results.
Now it's true that there are some people out there who will throw up a guarantee knowing that it will help increase sales. But they have no intention of honoring it.
For those people who don't honor their guarantees…
Just know that Karma is a bitch!
And they wont be in business too long.

This principle of the resolution is based on the fact that you have to be willing to not hold back. To be willing to share, reveal, let people into your life and business, and why you do what you do
You have to be willing to face the fear that being transparent is scary as hell.
For example…
I'm pretty scared about releasing this. I've been wrestling with this for a while. That's because I don't know how you are going to react to this. There is this fear that you will think I am some kind of wacko, that this is crap, and that there is no value in this.
Or that my reputation might be hurt by releasing this in some way.
But I believe in transparency so much, and that this is the going to be a huge factor in the success of our industry that I am willing to put myself out there.
I'm willing to get WAY out of my comfort zone to just reinforce how important being transparent is.

For our clients to know we are really in it to help them, we have to apply the four previous principles.
And not just apply them in any order, in the exact order they are listed above.
You must give, be open, provide a guarantee, and be willing to do whatever needs to be done (ethically) to create trust.
Think about it. No one is going to trust you if you just come up and push something in their face and try and sell it.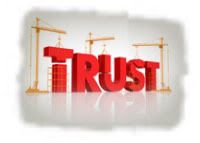 But if you gave a person something or helped them in some small way, the door to building trust starts to open.
Then if you are open and share with them why you gave them something, and how your there to help them, the door opens a little more.
If you follow that by guaranteeing what you gave them will work, and will solve their problem, the door opens a little more.
And if your willing to provide all of this, bend over backwards, and do what needs to be done, then the door swings wide open and you've built a deep trusting connection.
Once that trust has been created, and only when all the other principles have been applied, then you will reach the final step in the perfect transparent business…

When you have someone's trust, then they will believe in what your doing. They will believe that you have them in their best interest, they will believe that you are looking out for them, and they will believe that you are the person/ business that is perfect for them.
But there are a few other sides to the belief principle.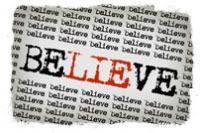 You have to believe that others are going to respect you for sharing what is uncomfortable.
You have to believe that you are making a difference.
You have to believe that what you offer in terms of a product, service, and who you are to others is truly the best that you can provide.
And you have to believe in yourself, and the fact that what you are doing is the right thing for others.
—
There is a huge shift taking place not only in the fitness industry, but in our society. A shift towards transparency in everything we do. From business, to every day interactions, to personal relationships.
It is going to be this shift that will change everything. And for the fitness industry, we need to be the leaders for others to follow.
That's because our industry is the only one where the majority of the people involved are in it because they love what they do.
There is really no other industry like ours.
And now that I think about it, most people in other industries got into them for 3 reasons.
There is money in it.
They need a job.
Or they thought they may like that industry and wanted to give it a try. Only then, they got "stuck" in that industry because they needed the money, and the comfort that a job provides.
The fitness industry is different. It is built around people who love what they do, and love helping others more than anything else.
And the fact that we are so focused on helping others, and love what we do, actually makes it easier to be transparent.
Because of that, our industry, and what we do inside of our industry, will pave the way for others.
I'm proud and honored to say that I look forward to what the future holds for the fitness industry. And I'm excited to see where we are headed.
I believe that transparency is the key to keep our industry moving in the right direction.
Oh, and there is one more important thing to note about transparency. It doesn't mean that you have to reveal everything. It just means that you share information that will be helpful and beneficial others.
Let me know if I am I way off base here. I'm curious to hear your opinion below.
Some photos provided by: yoursecretadmiral

Do You Have The 17 Habits For Success?

Enter Your Info To Get The Free Video And See If You Have Them
| | |
| --- | --- |
| | We hate spam just as much as you |