Sign Up For New Interviews
No Spam Guarantee
In this interview I have fitness website design bad ass Scott Bolinger. Scott is a web designer who really knows his stuff, and was also one of the behind the scenes guys who helped with the graphics for the 2011 Fitness Industry Rising Stars Event.
And what he shares in this fitness business interview is the basics of how to get how to get your fitness website up and running and what the best strategies are to use to get visitors.
Audio/MP3 Download
Audio clip: Adobe Flash Player (version 9 or above) is required to play this audio clip. Download the latest version here. You also need to have JavaScript enabled in your browser.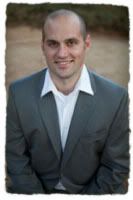 Scott and I decided to take some time and do an interview on the basics of how to give your fitness business a web presence. We decided to do that because we noticed that there is not a lot of information for fitness pros on how to get your fitness website up and running.
A lot of the marketing, and business building tips are geared towards fitness pros who already have a business and are somewhat established.
So Scott lays down some killer info on exactly what needs to be done for you to build a good online presence and get your fitness website started.
For many fitness entrepreneurs, getting a website up and running is a task that is usually handed off to an assistant or employee.
But for the beginners out there, they may not have the funds yet to have someone else do this for them.
Even a bunch of the well established fitness pros end up doing these things themselves.
But it's not only the newbies at business who do this, a lot of times there are established personal training businesses who still don't have any sort of web presence.
So what Scott shares will help out anyone who is interested in figuring out how to get a fitness website online.
Oh and one more thing. Scott's makes a great point to keep in mind when planning your website….
"The best way to go about things is to start your idea with how are you going to get traffic and customers to your site.

It's a rude awakening when you spend so much money on a website and getting it looking all pretty and fancy, you put these products up and nothings happening.

… So in my opinion, the best thing to do is start with a traffic strategy."
Scott Bolinger Interview Highlights
The type of plan should a newcomer have when getting started online.
Why most online plans are backward.
What is the best way to start with you're online plan.
What are some of the best traffic strategies for your fitness website.
What you can do to be different online.
Why too much content might not be good for you.
What basic search engine strategies you need to be using to rank highly in the search engines.
What back links are and why they are so important.
What website software is the most popular to use right now.
What the cost difference is between having your site designed and using something like WordPress.
What the difference is between a free and a premium wordpress theme.
Which WordPress option is best to use.
What makes using WordPress so easy.
Why Scott still Uses WordPress even when designing bigger sites.
What WordPress plugins are.
Why you should use plugins.
What the process is of actually setting up a website.
What a domain name and hosting are.
And if you want to learn more and see some tutorials then check out what Scott has going on at www.PressCoders.com
If you're still without a site, but looking to get one up, remember to grab a domain name and find a good hosting company.
To do that Scott recommends you can get your domain and hosting set up through www.DreamHost.com (This is the host I use too and have an affiliate with them)
Once you have those squared away, you can pick up a good WordPress theme. Scott has one specifically for fitness pros.
Actually, I think so far it's the only custom WordPress theme designed specifically for fitness pros. Which is pretty cool.
To grab it all you have to do is click the ad below and use the coupon code B4097B621E when you checkout. That will give you a $20 discount!
*FitPro Platinum only
Fitness Business Interviews is an affiliate for the Fit Pro Website System & www.presscoders.com

Do You Have The 17 Habits For Success?

Enter Your Info To Get The Free Video And See If You Have Them
| | |
| --- | --- |
| | We hate spam just as much as you |