Sign Up For New Interviews
No Spam Guarantee
I've got professional fitness writer Lee Boyce with me today. We've been talking for a little while now and I realized that he has a ton of info on how to get into writing for larger publications.
So I asked him to come on and share exactly how he ended up writing for different websites and large publications like Men's Health. In the interview he shares what it took and what you need to do get there also. Oh, and Lee is one of the youngest dudes to be writing for Men's Health. So you know he's good if he can do it at a young age.
Audio/MP3 Download
Audio clip: Adobe Flash Player (version 9 or above) is required to play this audio clip. Download the latest version here. You also need to have JavaScript enabled in your browser.
If you are running any kind of fitness business, being able to do some fitness writing for newspapers, publications, or magazines is a great way to build your credibility.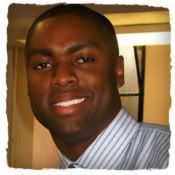 A lot of fitness pros (myself included) struggled for a while to get into local publications like newspapers.
Even if they did get into these publications, it wasn't on a consistent basis.
What's cool about this interview with Lee, is that he talks about what it takes to be a fitness writer for places like T-Nation, or Men's Health. He also reveals what you need to do to get your foot in the door. Which is one of the hardest parts to do.
When it comes to writing for a local publication or a large one, the ideas and principles are the same.
The only difference is that in a local publication it can be easier to reach the decision maker, and get your stuff posted. So if you want to dominate your market, the tips Lee shares are gonna help you big time.
But if you're looking to expand and make a big name for yourself as a fitness writer, you're gonna want to step up your game and get in with the big boys.
And according to Lee, there are a bunch of key things you need to be doing to even get these guys to notice you.
Now most times, it's not the easiest thing to do. But if you're patient, consistently write some killer fitness articles, and build up a reputation, you could have your articles up  for everyone to see.
And once you're writing in large fitness publications, it can open up other doors for you too. This is exactly what has happened to Lee.
But it's not all easy. You have to be prepared to deal with the bumps along the way. As Lee says…
"People will repost your information everywhere. People will bite your topics, people will take your thoughts and use it as theirs, people will paraphrase you and sometimes take credit. You have to be up for that, and deal with it by just putting out MORE stuff. It's about how hungry you are."
If that's happening just remember that the biggest form of flattery is when someone copies or steals what you're doing.
If that happens, and it's not costing you money or hurting you're reputation, then you know you're doing something right.
Haha, just make sure you don't steal my stuff
How To Be A Fitness Writer With Lee Boyce
How old Lee really is
Who Lee writes for.
What his background is in fitness.
Who he learns from and inspires him.
What separates the pros from the average trainers.
What TV show he is on, and what it's like.
How he got that TV Show.
How Lee was able to contribute to large publications at such a young age.
How he convinced the top fitness writing gurus that he was good enough to contribute.
How to submit proposals.
How many proposals it took before he got published.
When and how much to follow up.
What type of email you should write to stand out when contacting the decision makers.
What is expected from a fitness writer in large publications.
Whether or not you should ask for money.
What type of quotas are expected.
What the process was like to become a fitness writer for Men's health
Why writing style is important.
What type of writing styles are used in different fitness publications.
Why knowing the publications inside and out is important.
What type of articles should be submitted to publishers.
What type of expectations each publication has.
How to not disappear in the industry as a fitness writer.
Why Lee always pitches his article ideas.
What Men's Health is really looking for in fitness writer's.
How Lee got on TV.
What Lee's plans are for the future.
What is Lee's biggest piece of advice for being a potential fitness writer.
If you want to see what Lee is up to you can check out his site at www.leeboycetraining.com
And to see out some of his writing check out www.t-Nation.com
Definitely listen to what Lee has to say, cuz there are some gold nuggets in here. And if you have any questions about how to make it as a fitness writer or get into big publications, post them below.

Do You Have The 17 Habits For Success?

Enter Your Info To Get The Free Video And See If You Have Them
| | |
| --- | --- |
| | We hate spam just as much as you |