Sign Up For New Interviews
No Spam Guarantee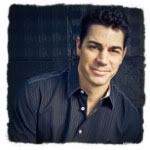 I've gotta say it's an honor for me to have Dr. John Spencer Ellis on here sharing some great wisdom, tips, and advice.
This is a guy who has not only done well for himself, but has done a lot for the fitness industry. He's helped hundreds of thousands (maybe more) of people, and helped to give rise to a bunch of the superstars in the industry today.
Even to some on the Top 100 Fitness Entrepreneurs List.
So when the opportunity presented itself to do an interview with him, I jumped on it.
In our video interview below, John talks about some pretty cool things. Not just about business, but what it really takes to reach an ultra high level of success in life.
He dishes out some amazing stories about what he's been through, how he's built his businesses, and gives advice for anyone trying to build an awesome business and life.
The best part is he took took a ton of time out of his day to do this. And that was pretty cool of him.  Especially since he's running dozens of businesses, is pulled in multiple directions, and everyone wants his attention.
Oh, and here are just a few of the businesses and associations he runs…
NESTA (National Exercise and Sports Training Association)
The Spencer Institute For Life Coaching.
International Triathlon Coaching Association
MMA Conditioning Association
Adventure Boot Camp
Get America Fit foundation.
and on and on…
And that's barely scratching the surface.
So if your gonna check out any of the interviews here, this is definitely one you don't want to miss.
Oh, and the end of the interview is killer. He gets on a role just dishing out some incredible tips and advice. If I had known some of this stuff a while back it would have saved me a ton of money.
Here is one of those killer tips he shares that can make a huge difference when building a business….
" You don't want a big business, you want a big bank account!

A big business can be a big pain in your butt. So what do I mean?

I tried to make thing bigger than they needed to be because I thought that meant success. It has nothing to do with success at all. All it did was create more stress, more headache, and definitely a lot more overhead.

… Having all that big stuff doesn't mean anything. And it just wastes your time, your money, your effort and it's not necessary. And it went along in thinking that I was bigger, needed to be bigger, had to do more, and it's just not necessary. And that is a huge lesson."
Interview Highlights
What some of John's accomplishments have been to date
What makes him different and able to accomplish more than most people.
What type of traits successful people have.
Why he can take his businesses to a massive level.
Why contrast in life is a good thing.
Why he searches out the best talent to learn from.
What his biggest growing experiences have been.
What his movie The Compass is, and what it's all about.
Where the idea came from for The Compass.
How your visualizations can become reality.
What it is like to create and produce a movie and book on a large scale.
How he got "A" List Superstars to appear in the movie.
Why he gave out free copies of the movie before it came out.
How his team has helped to grow his empire.
Who his team is, and what their roles are in the business.
Why NESTA (his certification company) is different from some of the others out there.
How he set up and built his certification company.
What the process was like building a certification company.
How he was convinced to continue building NESTA when he almost gave up.
How long it took to create NESTA and get it up and running.
How he marketed NESTA.
How many members and students are in NESTA.
Where NESTA is expanding to.
Why systems are vital to his businesses.
What has to be systemized in the businesses.
What continuity income is, and how many continuity models he has in place.
What businesses create for John and why he builds them.
What struggles John had to go through when he first started.
What certification companies he owns.
How he is able to find and fill gaps in the marketplace.
How he came up with the idea for his Adventure Boot Camp Program.
Why he turned Adventure Boot Camps into a licensing program.
Where he sees the industry heading in the next few years.
Why John is shifting almost every business he owns online.
How he keeps his clients happy and coming back.
Who were John's biggest mentors.
What his biggest failures were.
What has made him successful.
John Spencer Ellis Interview
After you enter your email the screen will say "Paused." Just click on the screen to play the video
Audio/MP3 Download
John is one busy dude! And there are so many things he has going on so trying to track him down can be tough.
But if you want to meet him, learn more about what he's doing, and actually learn the step-by-step process of how to build a successful fitness business then check out www.fitnessfortuneslive.com
It's a seminar where he's brought in some top level talent that will get you going exactly where you need to go. If you go to this site and opt in, your going to get some free killer videos (interview style- which I love) that will set you up and get you in the right mindset for success.
Plus you get to hear Perk (the star of The Compass) speak. And if your into online marketing and know who Jeff Walker is, then you'll be amazed at how similar Perk sounds like Jeff. It's kinda crazy.
If you want to see what else John is up to, visit www.johnspencerellis.com
John has been super successful with his career. I'd love to hear what your thoughts are on success are below…
Do You Have The 17 Habits For Success?

Enter Your Info To Get The Free Video And See If You Have Them
| | |
| --- | --- |
| | We hate spam just as much as you |