Sign Up For New Interviews
No Spam Guarantee
A Guest Blog Post by Brian Grasso
This is something I have seen within the fitness industry for years.
It is a giant tidal-wave that has begun to shift directions and head towards you.
And it is an issue that will affect your business as a Fitness Professional as well as your career as a Fitness Business Professional.
Consumers have new choices; and if you do not recognize the market trends, you will be left wondering what happened….
I contend that the Age of Information has died.
And yes, in true "FTR Nation" fashion, I do so by effacing the counter arguments lobbied by virtually every other expert on this matter.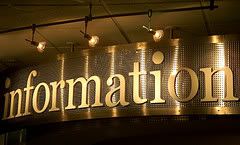 Information is everywhere; and therefore exists in a saturated model.
Information is the linchpin to success; but entirely ineffectual when not applied.
Information is sometimes correct, but oftentimes wrong, incomplete or sensationalized to 'prove' a skewed opinion.
And yet, our thirst to both consume and produce more information appears unquenchable.
It can broaden our prospective, but dampen our enthusiasm to act all at the same time.
It can enhance our knowledge-base, but decrease our ability to understand.
It can coax us to enhance topic comprehension with our customers, but make us forget that a match without the spark is useless…
… And that's my point.
The Age of INSPIRATION is upon us.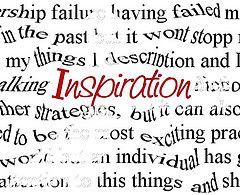 Information can be found by…
Clicking buttons on a computer.
Visiting a library.
Or consulting with a subject matter expert.
But in the absence of a catalyst that compels you to USE the information, it stays locked inside; a hopeless agent of good intention, but limited value.
You have at your disposal, a dream solution to your client's ill lifestyles.
A perfect idea whose time is now.
A philanthropic plan that the world needs.
You have the information you need to begin the process.
You could find further information as the need to learn more increases.
But if the inspiration to act is scarce, the information is of little use.
The vision will never materialize.  This remains the dearth our society finds itself in.  The great void of mankind.
The "FTR Nation" is predicated on uplifting spirits.
Changing minds and lessening burdens.
It is about a brotherhood and sisterhood of collectively intended people.
Those willing to leave a legacy, change the world and prepared for the counterculture signature that such an audacious claim will bring.
Today, inspire with audacity.  Dare to believe in someone; and tell them.
Help them see that their dream is neither farfetched nor unrealistic; it is merely an accurate vision of what will surely be.
Encourage imprudence; incite risk; rejoice in different.
And then, re-read this Blog….
…. Because it is my unabashed and authentic faith in you.
Whatever your goal, I believe you to be wholly capable – and could not care less what anyone else has to say on the matter.
Moreover, your clients will find other sources of 'fitness information genius' if you simply pontificate to them about your credentials, education and credibility.
They want to enjoy a community; with you at the helm.
They want to feel like they matter; specifically to you.
You can learn how to 'get' more clients.
Or you can do remarkable things that compel new clients to want to 'get' you.
And that is a massive difference.
BG
Brian Grasso spent 16 years as a Renegade within the Fitness Industry. He now serves as a Renegade for the world at large. You can find him at www.FreethinkingRenegades.com
Photo credit 1, Photo credit 2

Do You Have The 17 Habits For Success?

Enter Your Info To Get The Free Video And See If You Have Them
| | |
| --- | --- |
| | We hate spam just as much as you |